If I were to show you a photograph of a green circular object whose company name was circumscribed on an inner ring that bordered a mermaid wearing a star-crown of sorts, what company name would be your first guess?
---
Starbucks, Dumb Starbucks, Consumer Whore
What's the difference, really? One's a parody art project, the other's a witty but highly accurate schematic branding slogan taken offense by the official original creators. Nevertheless, you'd be extremely surprised to note that the sticky situation of copyright laws comes back full circle and into play yet again; In the wise words of law professor Marc H. Greenberg, this intellectual property warfare is "a cautionary tale for graphic artists who might consider using popular trademarks in their work."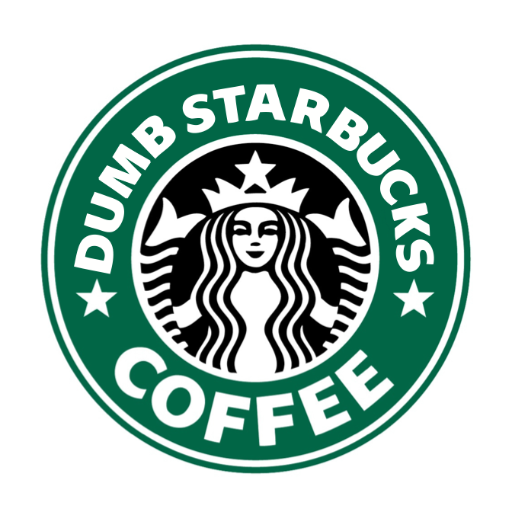 Ultimately, we as consumers should be a tad bit worried about the volatile whiplash and onslaught that is relinquished by the bigger (and still basic) guys.
---
Sources
Go ahead and explore these useful links that were referenced throughout the post:
http://www.printmag.com/uncategorized/starbucks-design/
http://www.usatoday.com/story/news/nation-now/2014/02/10/dumb-starbucks-parody-free-coffee/5357597/